Device capture
Device capture mode captures video from a camera or other video capture devices. You can also capture audio from system sound and microphone.
From the application window, click Device button under Mode section.
If you have multiple video capture devices installed, click the selector under Source section to choose the device to capture.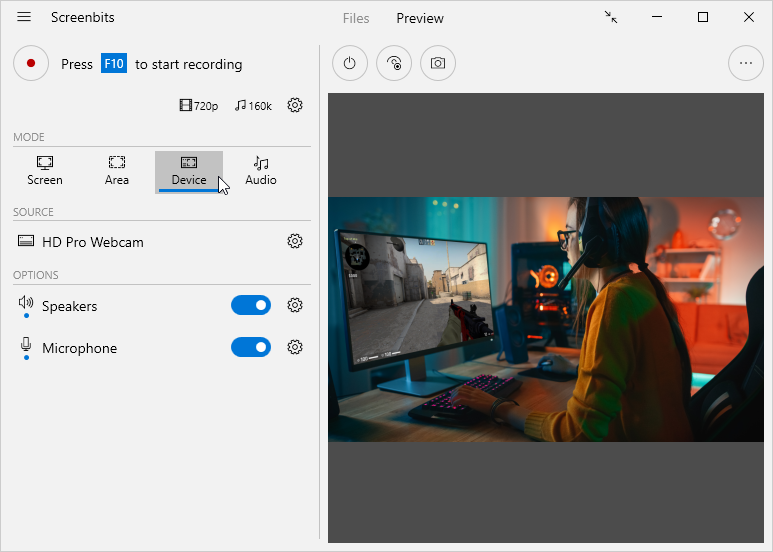 You can choose the format and also flip the captured image from the options. To open video capture options:
Click Video capture options button under Source section from application window.