Pointer overlay
From Screenbits Help & User Manual
Pointer overlay feature allows you to choose if mouse pointer should get included in the recorded video or not. You can also choose highlight and click effect options for the mouse pointer.
To enable Pointer overlay:
Click Pointer button under Overlay section from application window, to view pointer options.
Turn Pointer overlay switch on.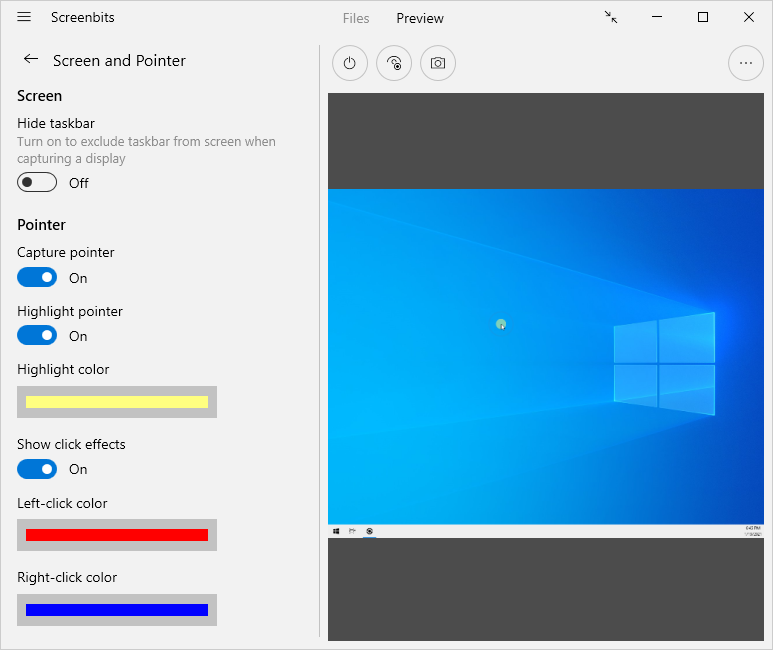 Highlight
Turn Highlight pointer switch on to enable highlight effect. You can choose the highlight color below the switch.
Click effects
Turn Show click effects switch on to enable click effects. If this effect is on, a circle appears around the mouse pointer on the output video whenever your click one of your mouse buttons. You can choose the colors below the switch.
Notes
Pointer effects only appear on the output video and preview window, not on your screen.